Poet. Writer. Audio Creator.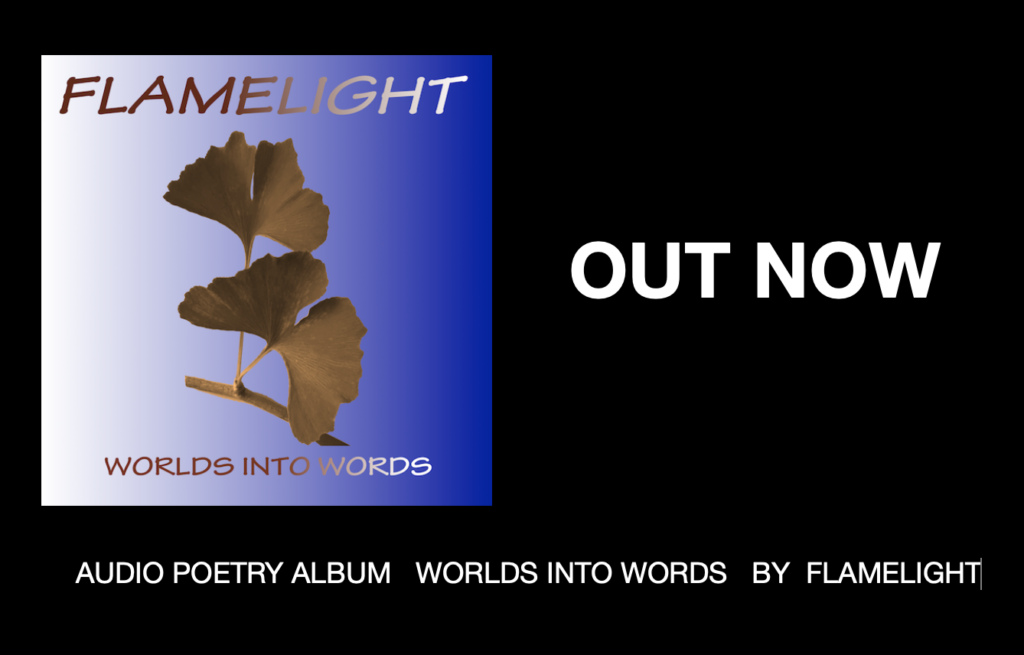 OUT NOW: AUDIO POETRY ALBUM WORLDS INTO WORDS BY FLAMELIGHT
AVAILABLE DIGITALLY ON ALL MAJOR DOWNLOAD AND STREAMING PLATFORMS
about Flamelight:
Flamelight is a poet, writer and spoken word artist with low vision, currently based in Germany. It is also the one-person audio poetry project of the same name. Their debut album, Worlds Into Words, was in the making during most of 2021 and released on December in tha samet year. – marking one year after the primary idea for this project had begun to take shape. on December 4th in 2020.
Perceiving and capturing life, emotions and stories through the lens of language, created specifically to be voiced aloud, the assembled pieces of Worlds Into Words are just what the title says: worlds (turned) into words, be it outer worlds or inner ones – or, more often than not, a mixture of both.
Flamelight is proud and honoured to announce that Marko Saaresto, singer and lyricist of Finnish band Poets of the Fall, will lend his (speaking) voice to part of this album, bringing words and characters to life in collaboration with Flamelight.
Sequel installments and other works connected to the overarching Flamelight theme are in planning.